Sumner Stamped Concrete Driveway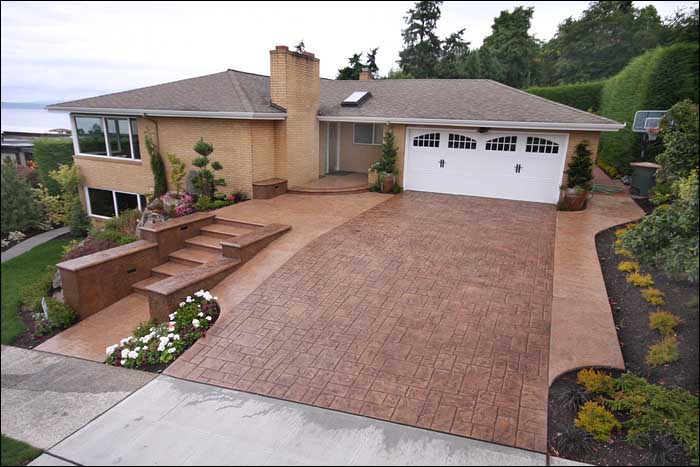 An increasing number of people are opting for stamped concrete driveway installation in their Sumner, WA homes. The charm of a stamped concrete driveway is that it adds stunning aesthetics to the strength and durability of plain concrete.
Its installation results in a surface that is:
Attractive
Highly functional
Durable
To ensure a rewarding investment in your decorative concrete driveway, you must make sure to get it installed by experienced and reputable driveway contractors. RC Concrete is the name to rely on for stamped concrete driveway installation services in Sumner.
We are one of the leading residential driveway contractors in this area and have been in business since 1989. Our innovative stamped concrete driveway designs and exceptional workmanship in driveway construction have made us the most the first choice for homeowners looking for contractors to install a decorative concrete driveway for them.
Sumner Concrete Driveway Installation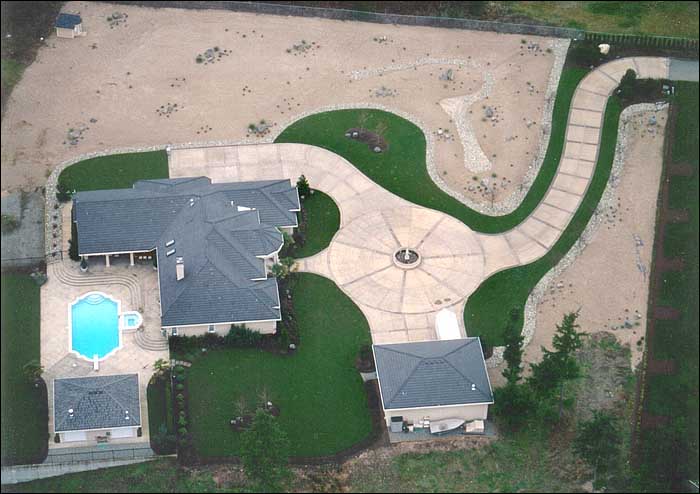 We offer highly customized services for stamped concrete driveway installation in Sumner. Our technicians can work with our clients' decorative concrete driveway ideas or even present quite a few stamped concrete patterns for them to choose from.
Whatever the design, we focus on installing each driveway in the most professional manner. We do not ever cut corners on the decorative concrete driveway installation job.
We put only well-trained and experienced technicians to work and also take care that the installation is marked by:
Use of cutting-edge equipment
Top-grade materials
Correct concrete driveway thickness
Diligent attention to detail
Our technicians know how to build a concrete driveway step by step, from performing surface prep to completing the stamped concrete driveway installation. With us as your driveway contractors, you can expect a beautiful and smooth surface that lasts for years.
Sumner Driveway Contractors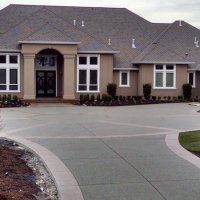 The installation of a decorative concrete driveway for your home is an important investment. The project does not just impact the household budget, but also affects the curb appeal and value of your property.
That is why you cannot call just any of the local concrete driveway contractors in the Sumner area to take on your driveway construction project. Get in touch with us.
We will get your decorative concrete driveway installation done with the best in men, machines and materials. As your driveway contractors, we further ensure your 100% satisfaction through our:
Timely job completion
Friendly customer service
Reasonable and affordable rates
If you need the services of expert concrete driveway contractors in Sumner, call RC Concrete at (253) 677-4136.