Elk Plain Stamped Concrete Driveway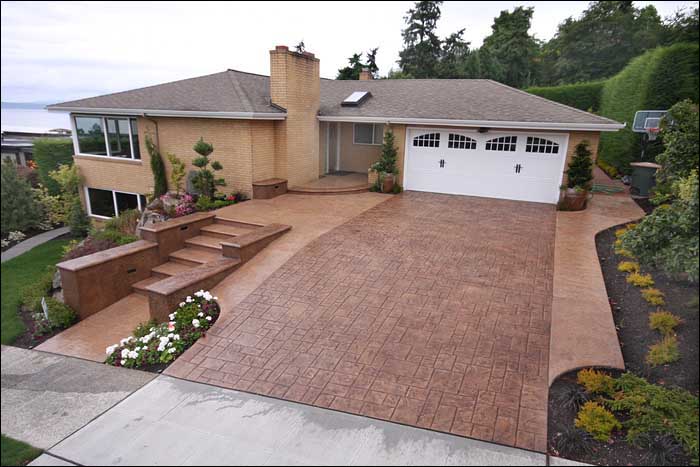 Do you need to get a driveway installed in your home and are interested in having a sturdy, durable surface that uplifts the curb appeal of the property? RC Concrete suggests that you go in for stamped concrete driveway installation.
A stamped concrete driveway refers to an imprinted, textured, or colored concrete surface that may be designed to mimic the look of stone, brick, tile, wood, or slate. Having a stamped concrete driveway in your Elk Plain, WA area home is a beautiful way of adding to its:
Aesthetics
Efficiency
Longevity
Market value
Keep in mind that hiring the right concrete driveway contractors is essential to get optimal returns from your investment. This is where we come. Licensed and bonded residential driveway contractors, we have been serving the community since 1989. We specialize in stamped concrete driveway installation, and countless Elk Plain homeowners can vouch for our exceptional capabilities.
Elk Plain Concrete Driveway Installation
Concrete is a versatile building material. Though its intrinsic strength and resilience make concrete driveway installation the right decision, expertise of the driveway contractors has critical role in functionality and durability of the surface.
We have the knowledge and experience to appreciate all crucial factors that impact the success of your stamped concrete driveway installation project around Elk Plain. You can count on us not just for unique, striking decorative concrete driveway ideas, but also for seamlessness in every aspect of the concrete driveway construction.
Only well-trained and diligent technicians are put to work on your concrete driveway installation job. They make sure of:
Careful surface preparation at the onset of the job
Precise measuring and mixing of material
Pouring to adequate concrete driveway thickness
Proper curing and finishing of the driveway
Elk Plain Driveway Contractors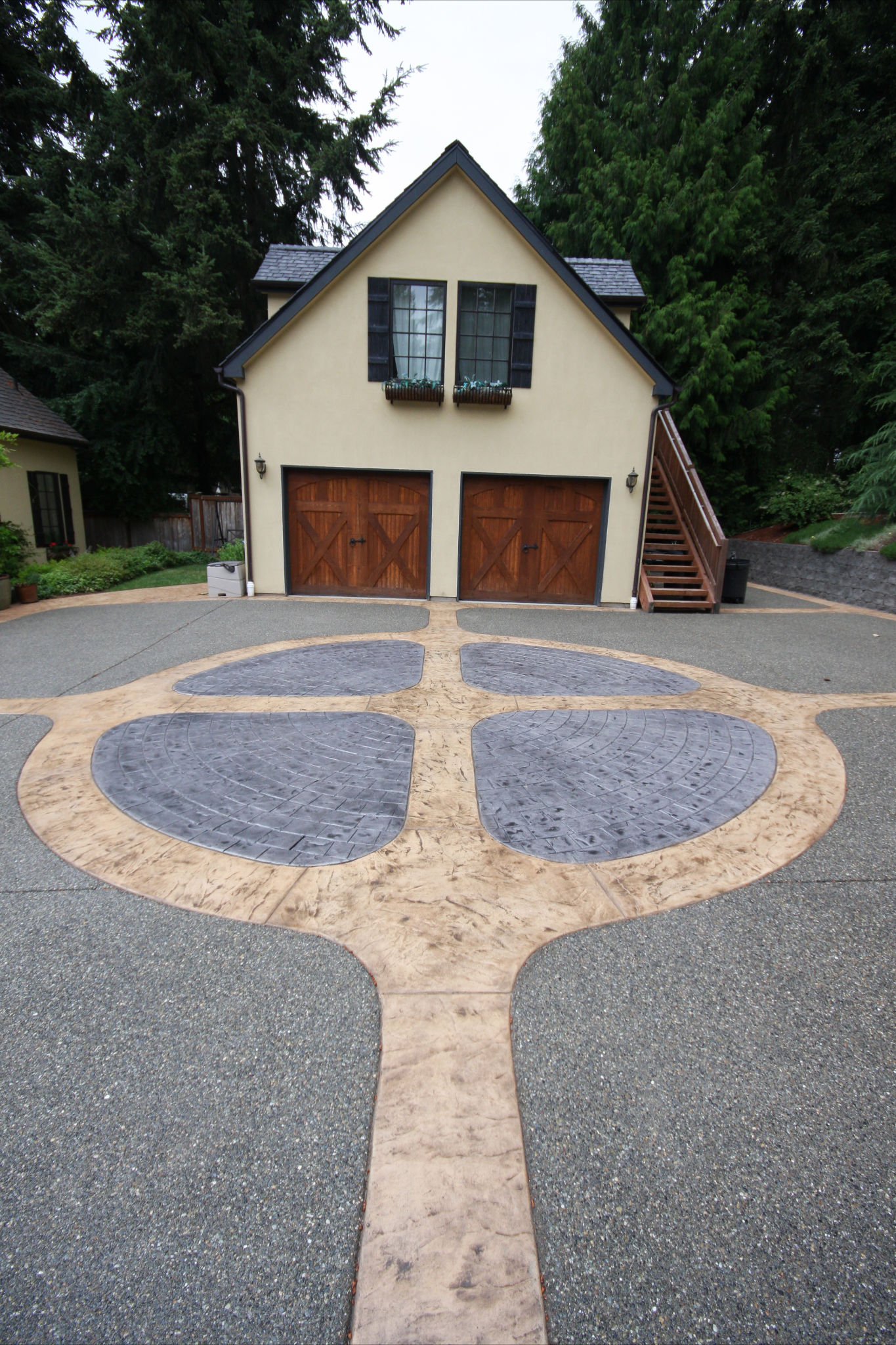 We take pride in being the leading and most trusted local concrete driveway contractors in the Elk Plain area. Our stellar reputation and large customer base inspire us to continually hold ourselves to high standards of quality in all work.
When you choose our company to handle your stamped concrete driveway installation project, look forward to receiving services that combine:
Exquisite workmanship
Skillful, professional job management
Courteous, helpful customer support
Honest and affordable pricing
Work with us and learn for yourself what sets us apart from the other concrete driveway contractors. RC Concrete is the #1 choice in decorative concrete driveway contractors in the Elk Plain area. Call (253) 677-4136.