Brickform Standard Concrete (Cement) Colors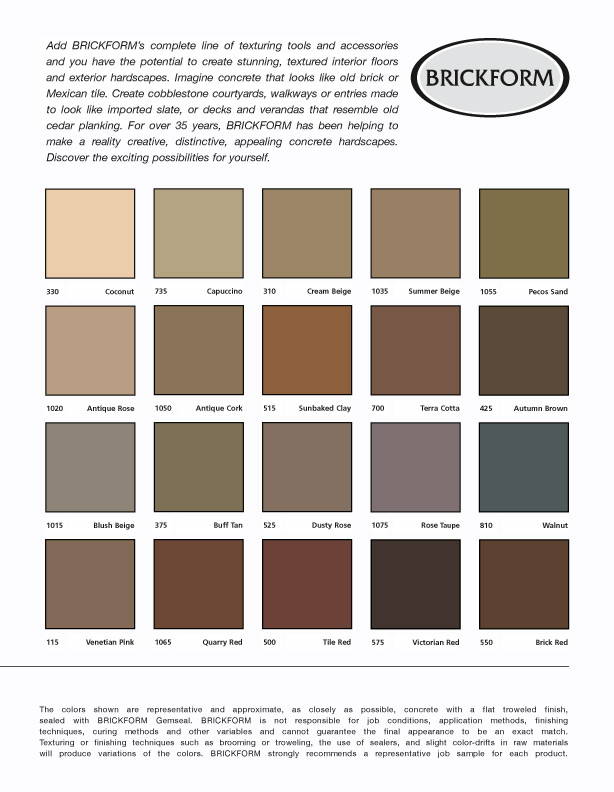 Concrete has long been associated with the color grey and nothing else.
Not anymore.
RC Concrete is now offering stamped concrete colors to brighten up houses in the Puyallup and Tacoma areas.
Our professionals are highly trained in the applications of the innovations that are there in the use of concrete.
To provide completely different looks and textures, we provide a number of options from color powerhouses such as Brickform, which offers the widest range of colors possible underneath one roof for the residents Puyallup and Tacoma.
Brickform Acid
•

Tacoma

•

Puyallup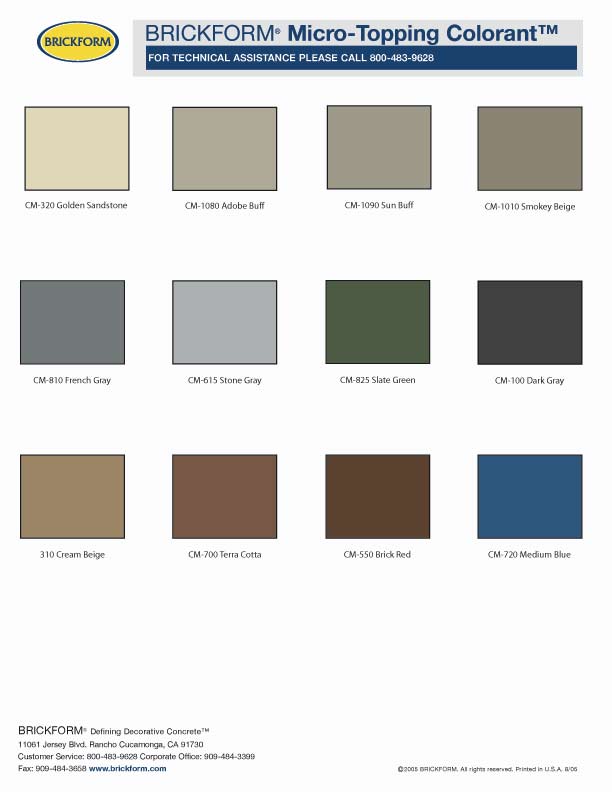 By utilizing all the tools and accessories that are available, you can create some of the most stunning textures.
These can be used to replicate old tile or brick to give your floor and patio a natural look.
Some of the commonly used decorative concrete colors are:
Coconut

Terra Cotta

Walnut

Pecos Sand

Antique Rose

Sandy Bluff

Sandstone
Apart from these, a large number of other options are also available which will provide different textures and feels to the entire construction.
Decorative Concrete Colors and Designs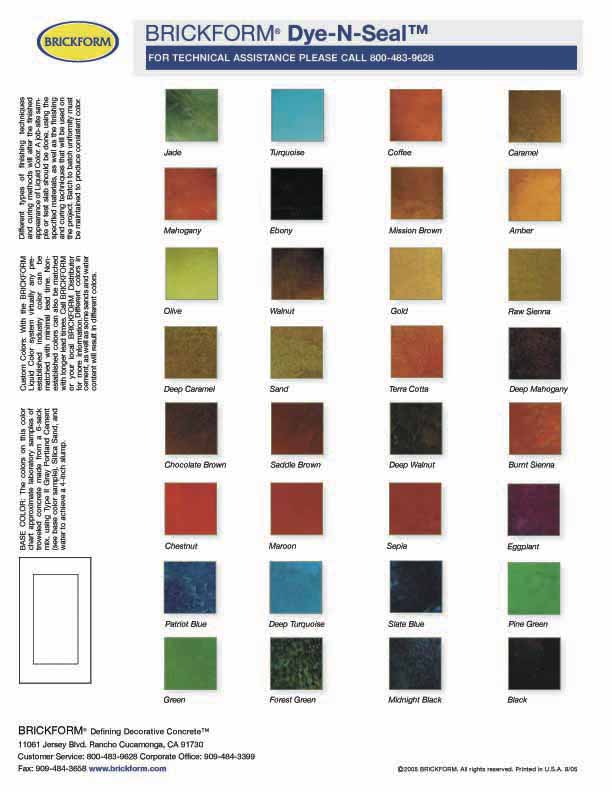 For people not just interested in decorative concrete colors may also want designs on their floors which will provide an amazing look.
Jade

Turquoise

Coffee

Caramel

Mahogany
Decorative Concrete Colors and Designs
The opportunity to experiment with the numerous colors and designs makes it a highly preferred method of construction.
Designs such as the faux brick look, sea shells and cobblestones provide an exceptionally good look to your home.
For a well-designed interior and exterior decorative concrete, contact us at RC Concrete.
Our employees will take good care of your property.
Our services are available in the Puyallup and Tacoma areas of Washington.