South Hill Stained Concrete Contractor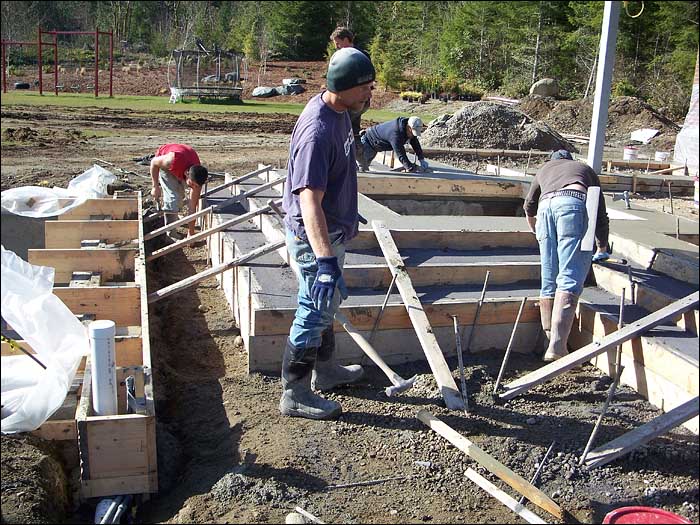 Looking to give your house the stylistic edge that sets it apart from the others in your neighborhood?
Homeowners in South Hill need to look no further than RC Concrete; the #1 expert contractor for stamped concrete home re-designs.
With over two decades of work-experience in building the homes their customers always dreamed of, you can rely on us to make your dream a reality.
Concrete has always been implemented in housing designs around the world, mainly due to its durability and unique characteristics.
More affordable than carpeting, tiles, and woodwork

It won't fade like carpeting

Extremely scratch resistant and tougher than tiles

Does not develop rot, warping and termite/borers like wood
However, we at RC Concrete believe that concrete should no longer be considered as a mere structural ingredient in a house.
We offer an almost endless variety of award-winning stamped concrete services to our customers in South Hill.
South Hill Stamped Concrete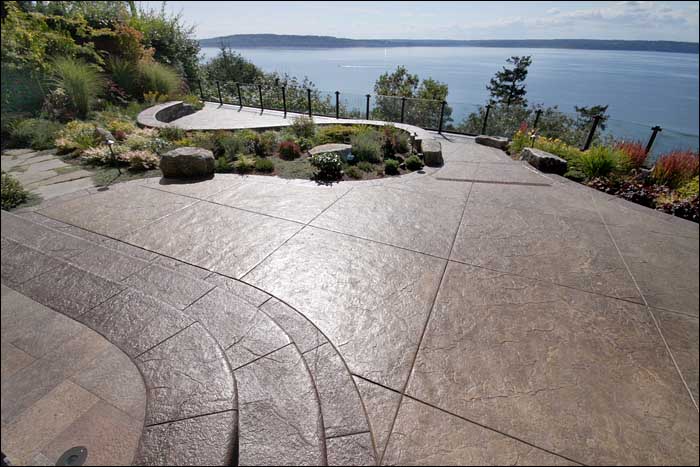 Concrete's dull-grey appearance has often led people designing their property to overlook its potential as a design element.
However, our stamped concrete services offer homeowners in South Hill the option of using concrete to create so much more.
Designer kitchen countertops that look like granite, beautiful walkways that feel like cobblestone, marble-like tile façades on your walls, and brush-work driveways that offer your vehicle the maximum traction while adding another style element to your home.
We use a mix of lacquers and pigments to make our stamped concrete look and feel exactly like cobblestone, marble, slate, ceramic tile, and many other attractive design options limited only by the imagination.
South Hill Decorative Concrete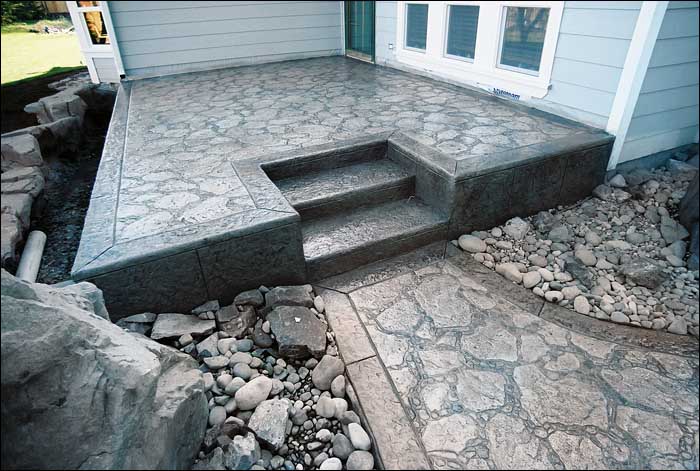 With its easy customizability into a variety of colors, shapes, designs and textures, it comes as little surprise to see that stamped concrete is quickly emerging at the top of the list of building materials for new home design projects in South Hill.
Visit our show yard to see our expertise for yourself. We believe in bringing you the most professional, efficient and affordable stamped concrete design services to turn your house into a stylish and durable home, just the way you imagined it.
Give us a call and give us the opportunity to show you what we can do for your South Hill home and landscaping!