Decorative Concrete for Walkways, Driveways, Patios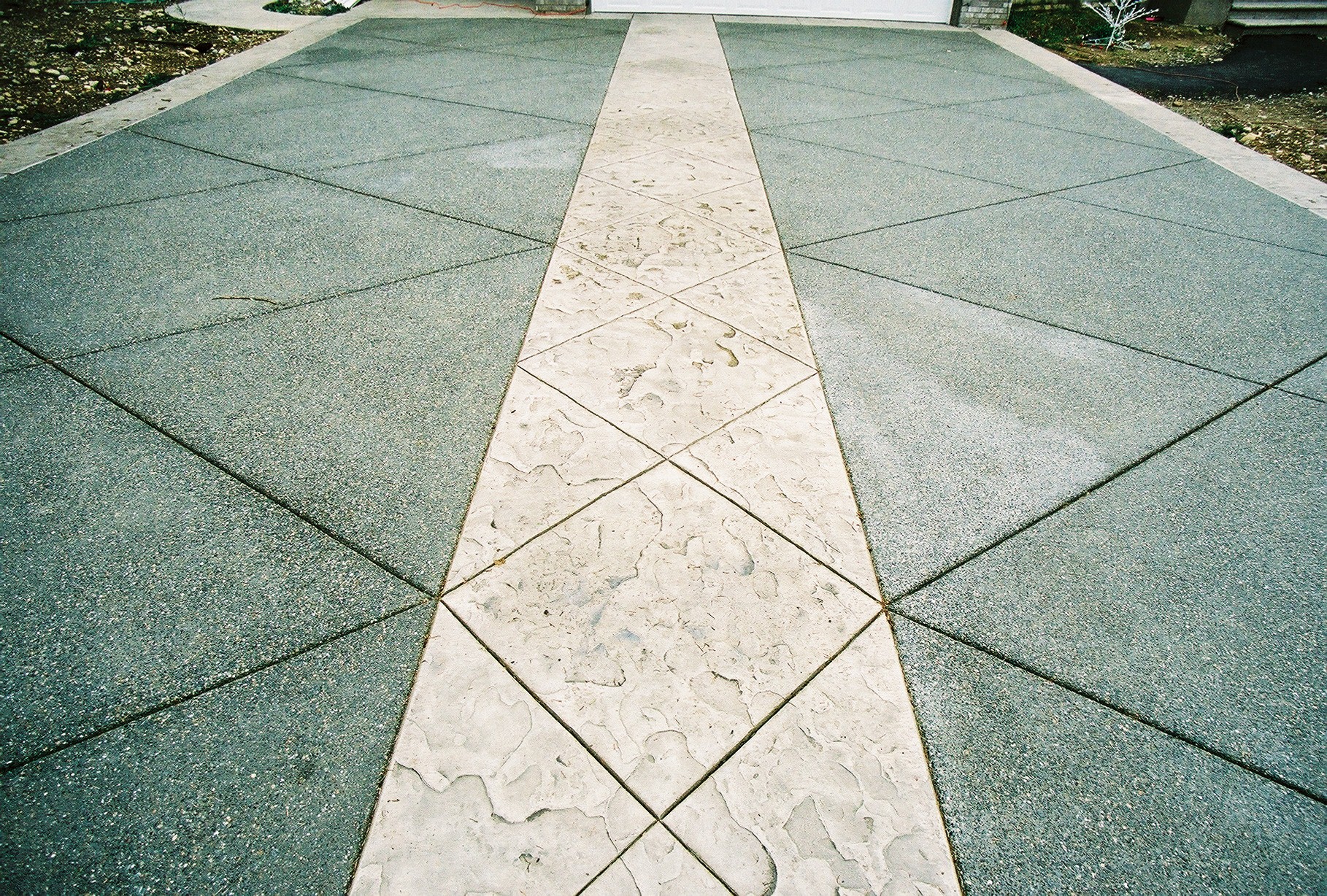 Homeowners in Tacoma can now avail the very best in home redesign services, especially with RC Concrete's expert decorative concrete services. We are an owner-operated company and have been in the concrete business for over 20 years now.
Stamped concrete is a concrete decoration procedure that alters the usual brittle, dull grey appearance of concrete into something far more stylish and vibrant. Stamped concrete can be made to mimic the appearance of:
Brick

Slate

Tiles

Wood and much more
Tacoma Contractor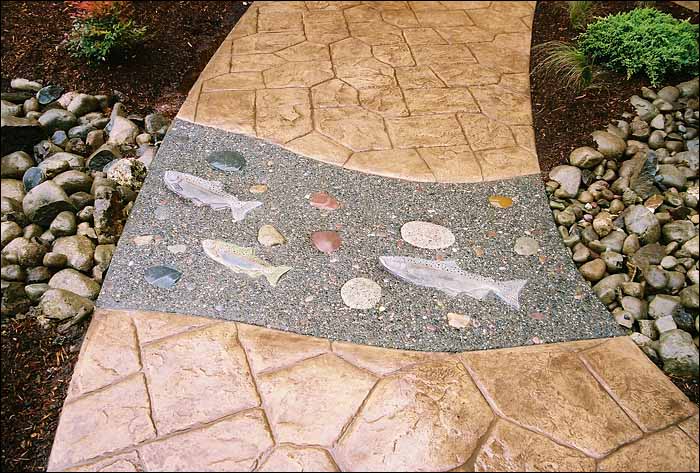 The main reason we, at RC Concrete, use this process is because it offers the strength of concrete while allowing homeowners in Tacoma to have the style scheme they want for their home.
Combine the whole host of features offered by stamped concrete with the vast number of finishes available with RC Concrete, and homeowners in Tacoma get at their disposal an unending array of design schemes to suit your every requirement, be it financial or aesthetic.
Stamped Concrete Contractor Tacoma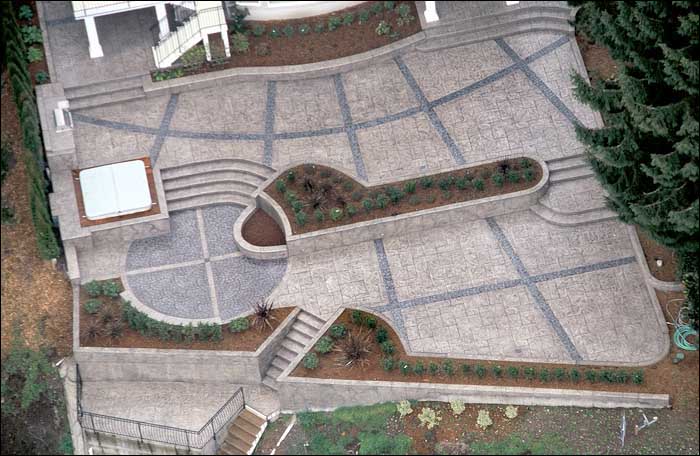 Investing in this concrete decoration process makes pavements, driveways and walkways look exactly like the stone, cobblestone, tiles or wood they mimic, while retaining the strength and ease of maintenance that concrete enjoys.
Not only is stamped concrete a great, expensive looking design idea, but it is also rather simple to maintain. All it involves is the application and the occasional re-application of an effective sealant. Anytime the decorated concrete should lose its freshness, it can easily be restored resealed to recreate the original look.
Homeowners in Tacoma can now enjoy the style of a natural wood finish, stone or tile surface with the strength,endurance and easy maintainability of concrete. Our decorative concrete contractor will visit you and plan the design exactly according to your requirements.
We will incorporate these concrete designs, matching the stone, brick, and any other finish so well that even owners of these actual design materials won't know the difference.
Give us a call and we'll make sure you experience the most prompt, professional and affordable decorated concrete contractor services.